If you are looking for work, a well-prepared CV is essential to apply for a position in a company. The curriculum vitae is one of the main allies when it comes to finding a job. Offering an attractive and well-structured document that summarizes your professional life and qualities as a worker can be essential to be hired or, at least, to get an interview. On the other hand, if the CV is not well prepared, the options of applying for the position diminish considerably. So here are some tips to avoid failures. Know how to make cv format better.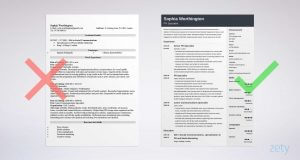 First of all, it must be taken into account that the person in charge of selecting candidates will spend just a few seconds reviewing the curriculum vitae, so it must have a simple structure and concise content. Some experts point out that one page should be enough to capture ten years of work experience, and it is rarely recommended to present more than two pages.
Another prior consideration is to find out about the objectives and needs of the company in which you intend to work with the idea of ​​highlighting everything in your profile that may be relevant to the position. Highlight the achievements and skills you think the company will value, that is, adapt the information to the vacancy. In any case, eliminate what is worthless, such as, for example, putting the school in the training section, in case of having higher degrees.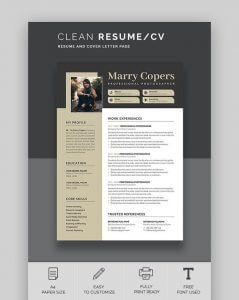 What sections should the ideal CV have?
The first thing you have to know is that there is a basic structure that you must follow to present your professional profile in the best possible way. If we follow this format, recruitment technicians will find the information they are looking for quickly, and you will have a better chance of moving on to the interview phase of the recruitment process.
These are the sections that cannot be missing from your resume:
Personal information
Be sure to include them at the top of the document so recruiters can quickly contact you. Some fields require. Such as your mobile or landline number, email address and location, and other optional ones, such as your date of birth, LinkedIn address, or website link.
Professional profile
Imagine that you had to summarize your professional experience and your concerns in 30 seconds. That is precisely what you have to put in your professional profile. In this way, they will know, without having to read the full CV, what you have worked on, what your strengths are, what type of job you are looking for and if your profile fits the position.
Work experience
This is the most important section. Add the most relevant jobs of your professional career ordered from most recent to oldest without forgetting to include:
Job
Company name
Location
Start and end date
Description of your responsibilities and achievements
Academic training
Like your work experience, you will need to order your academic degrees from the most recent to the oldest, including:
Title
Study center
Location
Graduation Year
Aptitudes
In this section, you must include those professional competencies relevant to the job you are applying for. Our advice is to keep them between four and eight, and they should consist of some of the keywords that appear in the job description, such as teamwork, conflict resolution, attention to detail or creativity.
Languages
Nowadays, including the languages ​​you master in your CV is essential. More and more jobs require English or other languages, so do not hesitate to indicate your level in this section.
CV DESIGN
Many web pages with customizable templates on the net can help us create a professional document. As samples, these buttons: Canva, Cvapp, Applyya, mic ideal or Cake Resume.
Online tools such as those mentioned in the previous paragraph are practical, but we must not forget that hundreds of resumes pass through the interviewer's hands, many of them with a similar design that fail to stand out from the rest. Therefore, go for a visual and clean template, but try to personalize it as much as possible.
Choose a legible font; avoid decorative ones. The classic Arial, Helvetica, Calibri or Cambria are always good options.
A font size of between 11 and 14 points and a maximum line spacing of 2.5 is recommended. Also, if graphic/ornamental elements separate the sections, they should be thin and elegant. The use of bold in some words, and always with very moderate benefit, can be effective for the interviewer to see the most critical data quickly.
The most common and efficient format is pdf, as you make sure that the layout does not end up being misconfigured when the recipient opens the file. The pdf also supports hyperlinks to link to our online portfolio or contextualize our profile and work experience.
'Keywords'. Today many companies have processors that serve as the first filter of the resumes that will select. That is why it is important to define the keywords that the software will identify as relevant: positions, names of companies and programs that we master and other words such as "team", "results", "objectives", etc. Try to keep most of these in the upper middle of the sheet and avoid synonyms, as algorithms may not recognize them.
STRUCTURE
Generally, a curriculum vitae begins at the top with the name and surname as headlines (don't bet on exaggerated font sizes either) next to the photograph. Don't write "CV" or "resume"; the interviewer already knows what is on the table.
Photography: photographs taken by a professional are appreciated and not selfie-style home portraits. Neutral or slightly blurred backgrounds. Passport size.
Description and objectives: After the name and surname, it is usual to summarize in a few words the professional profile ("aeronautical engineer with 15 years of experience in international projects"). You can write a few lines to explain your objectives and expectations so that the recruiter knows if the position aligns with what the worker is looking for.
Contact information. It seems a lie, but some candidates send their CV without contact information or with errors. If you are updating your resume, check all the data: you may have changed your phone number or address since the last time you wrote it. You will lose many integers regarding email in the interviewer's face if you use anachronistic domains such as 'Hotmail or if generic words or nicknames appear in the user's name.
Two golden rules: don't lie and don't make spelling mistakes. It is one thing to emphasize what we excel at and professional achievements and quite another to cheat. If the head of Human Resources detects a lie, the candidate in question may forget about the position. Something similar can happen if there is a spelling mistake in the CV: check each word thoroughly.
The primary sections of the curriculum are:
Work experience. Organized in reverse chronological order, that is, starting with the most recent job done. You must include all the dates of each experience, the name and the sector to which each company you have worked belongs. Do not forget to add the objectives/achievements to which you have contributed.
Academic training. Also, in reverse chronological order. If you have a degree or diploma, do not report on primary or secondary education. Do not skimp when adding courses and seminars that have complemented the regulated training (indicating centers and dates), as this demonstrates proactivity and up-to-date knowledge.
Skills and abilities. In this section, the mastered languages can be incorporated, indicating the level and, if they have, accredited official titles. Also computer knowledge: operating systems, word processors, spreadsheets, databases, graphic design … On the other hand, we can list the strengths of our profile that define us as a worker (initiative, ability to work in a team, digital competence, etc.). You can create the subcategory 'other data of interest to add elements such as the driver's license or availability.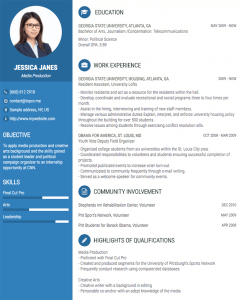 Additional sections that you can include in your CV
Every job is different, so you may need to include additional information once you read the job description. These are the optional sections that you can add to your resume:
Other data of interest: in this section, you can include data relevant to the job you want to apply for. For example, if you wish to apply for a commercial position and have your vehicle. It is convenient to indicate it in this section.
IT: With the rise of new technologies, it is increasingly common for companies to look for people with IT knowledge for all kinds of positions. Whether it is an office job or any other type. You can indicate what your strengths are at the software level in this section. Remember to adapt your knowledge to the job description.
Hobbies or interests: if you do not have work experience, this section will be instrumental for recruitment technicians to see that you are interested in a specific field. For example, suppose you do not yet have experience as a cook, but you include cooking within your interests. In that case, you will have a better chance of landing your first job opportunity in the hospitality sector.
References: Depending on the company, you may be asked for references from previous jobs. Since a list of references would occupy a large part of your curriculum vitae.
Final Thought
Reconsider any overcomplicated fonts, design features, or unnecessary elements on your document. Remember one or two sides of the A4 equivalent are all that need.  Any more will likely not be read, imagine all the CVs that the employer will be looking through. " Best Of Luck"