Top 10 Popular Jobs in Bangladesh. At present, young people are leaning towards conventional professions and choosing various creative and challenging professions. Again, many people have chosen a convenient profession and are free from worries. Most young people are also willing to start their careers by combining their talents and thinking while keeping their own identity. Today's event is about the Top 10 Popular Jobs in Bangladesh of choice for the current job-seeking youth.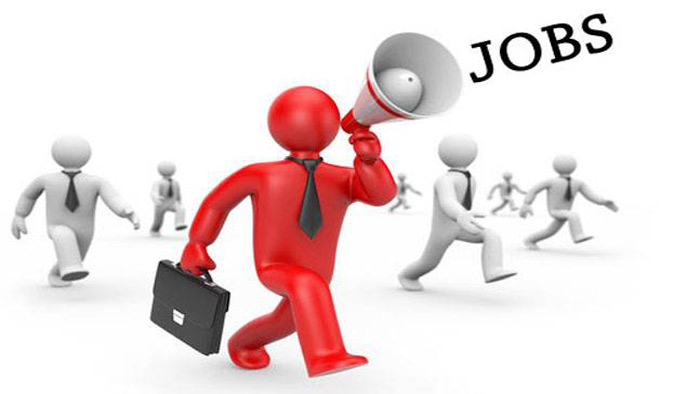 Top 10 Popular Jobs in Bangladesh
Banking and Finance
The demand for jobs in the banking sector is much higher in the present country. The interest of the youth in this profession is constantly increasing. As well as being recognized as a respectable profession by society. Due to the influx of private banks in the banking sector, it is considered one of the top jobs for young people. The salary structure is much better with a good working environment in the banking sector. There is job security and a pension system. Banking and Finance is most popular jobs in Bangladesh.
In our country, besides government banks, many private banks are now providing services. The number of customers is also increasing daily as the quality of their services is better than that of government banks. Therefore, new branches of private banks are growing to keep pace with the demand. At the same time, more staff is needed to improve the quality of service.
Currently, the banking sector is in a good position in the job market. Different qualifications are sought for different posts here. However, various experiences, including MBA, MBM, Post Graduate, CA degrees, are required. If you want to build your career in the banking sector, try the mentioned experience.
Telecommunication
At present, there is a rush to build a career in telecommunication in our country. An employee gets a lot of benefits because of working here. Weekly holidays are matched with public holidays. The salary and work environment are also good. Therefore, the jobs of this sector fall in the first line of choice of the educated unemployed, and the opportunities to work here are much higher. If you want to build a career in telecommunications, each company has its website, there or you can submit a CV by looking at the notice in the newspaper.
If you submit a CV, a written test call may come. After the written test, Vaiba will have to face the board. If you pass there, you can get the job you want. Telco companies are one of the few potential industries in Bangladesh. If you want to build a career in this sector, it is better to know about networking, electrical, mechanical, computer, and telecommunication with graduates.
Sales and Marketing
This profession is very challenging but promising. The sales and marketing sector is good for those who like to take on new challenges. New companies are constantly being introduced in our country, and they need a lot of sales and marketing staff to market their products. Although sales and marketing were the same department at one time, sales and marketing are separate departments.
Besides domestic companies, many foreign companies also market their products in Bangladesh. As a result, employment is increasing in this case. So these departments need a lot of skilled human resources. Graduates in BBA, MBA, Marketing, Finance, and Accounting are usually required for employment in this sector. Sales and marketing are some of the best careers of our time.
Medical and Pharmaceuticals
At present, our manufactured medicines are being exported abroad to meet the country's demand. Therefore, skilled human resources are constantly needed in this sector. In this sector, importance is given to the science department students. Apart from this, educational qualifications like MSc, MBA, M firm, B firm, etc., are sought. The biggest advantage of working in the medical and pharmaceuticals sector is that you are paid a fixed monthly salary and extra money to meet the target.
Many people are building careers in this sector after passing their degree. As the field of work is very big, it is not difficult to get a job in this sector. From sales associates to regional managers can be easily crossed. There is perseverance and desire. However, the workers go far in this case. As the work experience grows, so does the pay rise – so the medical and pharmaceuticals sector is a bright and promising career for newcomers to the job market.
Check here: Pharmaceutical Job Circular
Creative media
The development of modern technology has also changed the direction of employment. In its continuation, the media side has emerged as one of the best careers of the present time. The media side includes print and electronic media. The print media includes journalism, graphics designers, photographers, IT, etc. Electronic media also has many sides, including journalism, cameraman, program making, i.e., director, acting, and presentation.
At present, thousands of people are involved in this sector, and the demand for this sector is increasing day by day to create more employment opportunities. Due to the demand, many institutes are now offering different courses, and some private universities are offering short-term courses. Various qualifications, including graduate and honors, master's degrees in journalism, are required for the job in this sector. So if you want to build a career here, go ahead with a specific goal. Each of the above sectors is currently suitable for building a career. Therefore, those entering the new career life, before knowing about themselves and verifying their performance, have to jump in to build a career in the sector they think is suitable.
Engineering and Architect
Following the world's demand, the demand of newcomers towards this sector is also increasing in our country. Young people are now leaning towards this profession. In addition to government institutions, many non-governmental organizations have different courses on engineering and architecture. At one time, Hategona had to rely on some organization. The day has changed like the touch of change. There are now many institutions in the country where anyone can build a future as an engineer and architect.
To work in this sector, qualification for various diploma engineering including BSc in Civil Engineering, BSc in Electrical Engineering, Systems Engineering, Network Engineer, MBA, Masters require. And in terms of salary allowance and other benefits, you can safely build a career here from other sectors. All that is required is specific qualifications and some technical experience. In this profession, there is money and respect, and social status.
Human Resources
It is the job of the Human Resources Department to recruit and oversee all the necessary officers or employees of each organization. The HR department employs the required human resources of the company as per the demand of different departments of an organization and provides the necessary salary structure and training to the employees. The department also monitors the needs of the officers and employees and their proper functioning. You must have a master's, MBA Major-in-HRS degree to get the job. Then you will get priority in the job. It is better to have experience before some work.
Teaching and Research
Besides government educational institutions, many private educational institutions form in our country, and job opportunities create in this sector day by day. In addition to teachers, many other human resources need in different educational institutions. In addition to educational institutions, many companies are currently running research centers. There are also many job opportunities. If you want to build a career in teaching and research, you have to dedicate yourself. Educational Qualifications – Post Graduate MBA, Ph.D., CSE, EU, etc., require. A lot of respect earn through work in this sector, and it is possible to earn good money if you can perform well. Therefore, those who want to build a career in teaching and research should come to this sector by acquiring certain qualifications.
Garment and Manufacturing
At present, the main export sector of our country is Garment and Manufacturing. Most of the country's total export earnings come from this sector. This huge sector needs a lot of skilled human resources. Compared to that, the company owners are not getting human resources. This sector needs skilled workers and skilled and educated human resources who will work at the highest level of the organization. In addition to garment companies, many buying companies have sprung up in the country, which collect orders from abroad and conduct operations in domestic garments. There is also a shortage of skilled human resources. The company owners are taking skilled human resources with high salaries in this sector. Graduates, including BBA, MBA require in this sector. It is easy to get a job if you know merchandising as well.
NGO
NGOs have played a pioneering role in creating jobs in our country. NGOs have created job opportunities everywhere, from cities to villages. In addition to foreign NGOs, many domestic NGOs have establish. Young people are more interested in jobs in this sector. And the main reason is that the salary is much higher here. Although you have to work hard in this sector, there are many opportunities if you can go to a good position after that. Educational qualifications like a Master's Degree, CA, MBA, etc required for employment in this sector. Writing and speaking in English is very important here.
SEE HERE: NGO Job Circular
Each of the above sectors is currently a suitable place to build a career and Popular Jobs in Bangladesh. Therefore, those who are entering the new career life, before knowing about themselves and verifying their own performance, have to jump in to build a career in the sector that they think is suitable. Because the right decision will help you to organize your life. And the right decision leads to a certain goal. So decide on your future career.