Are you SSC Examiner 2022 & are you looking for SSC Examination Routine 2022? Which is published some days ago. If the answer is yes, you have visited the right post. Bangladesh Education Board recently published the SSC exam routine on 27 April 2022.
Now job finders can find all recruitment notices in the army, police, banks, government, and private job circulars on our website. You can search in Google by typing "ejobcircularbd.com" or visit our website directly.
SSC examination routine 2022
Every year SSC Exam will be held in February month. But for the COVID-19 SSC-22 examination date was late. So, SSC Exam 2022 will start on 19 June 2022 and end on July 6, 2022. The routine for the Secondary School Certificate or SSC-2022 is below.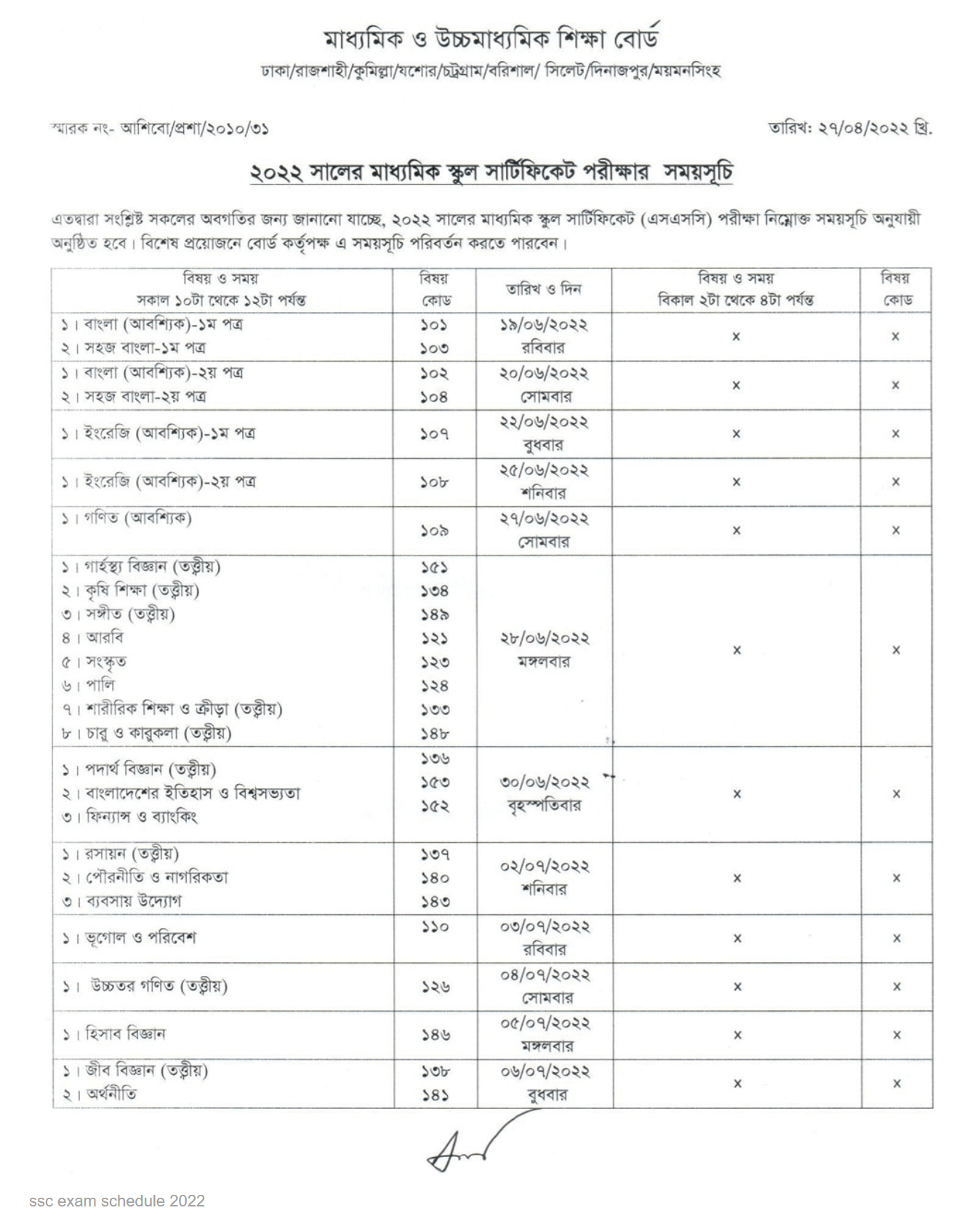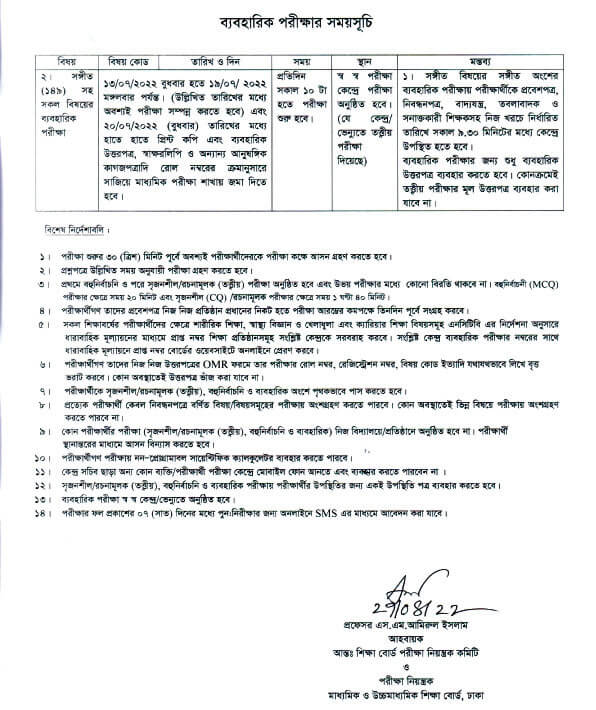 SSC-22 Examination Routine PDF Download
SSC Examination 2022 Marks Distribution
SSC Exam 2022 will be held in a new format. The Ministry of Education has decided to take the exam this year in light of the short syllabus as the SSC candidates could not take classes properly due to the epidemic coronavirus. In the light of the short syllabus, SSC and equivalent examinations of all education boards will be held in 50 marks instead of 100 marks. SSC and equivalent examinations of students of all departments will be held in all subjects but in the light of a short syllabus. If you need the SSC exam 2022 marks distribution then looks below.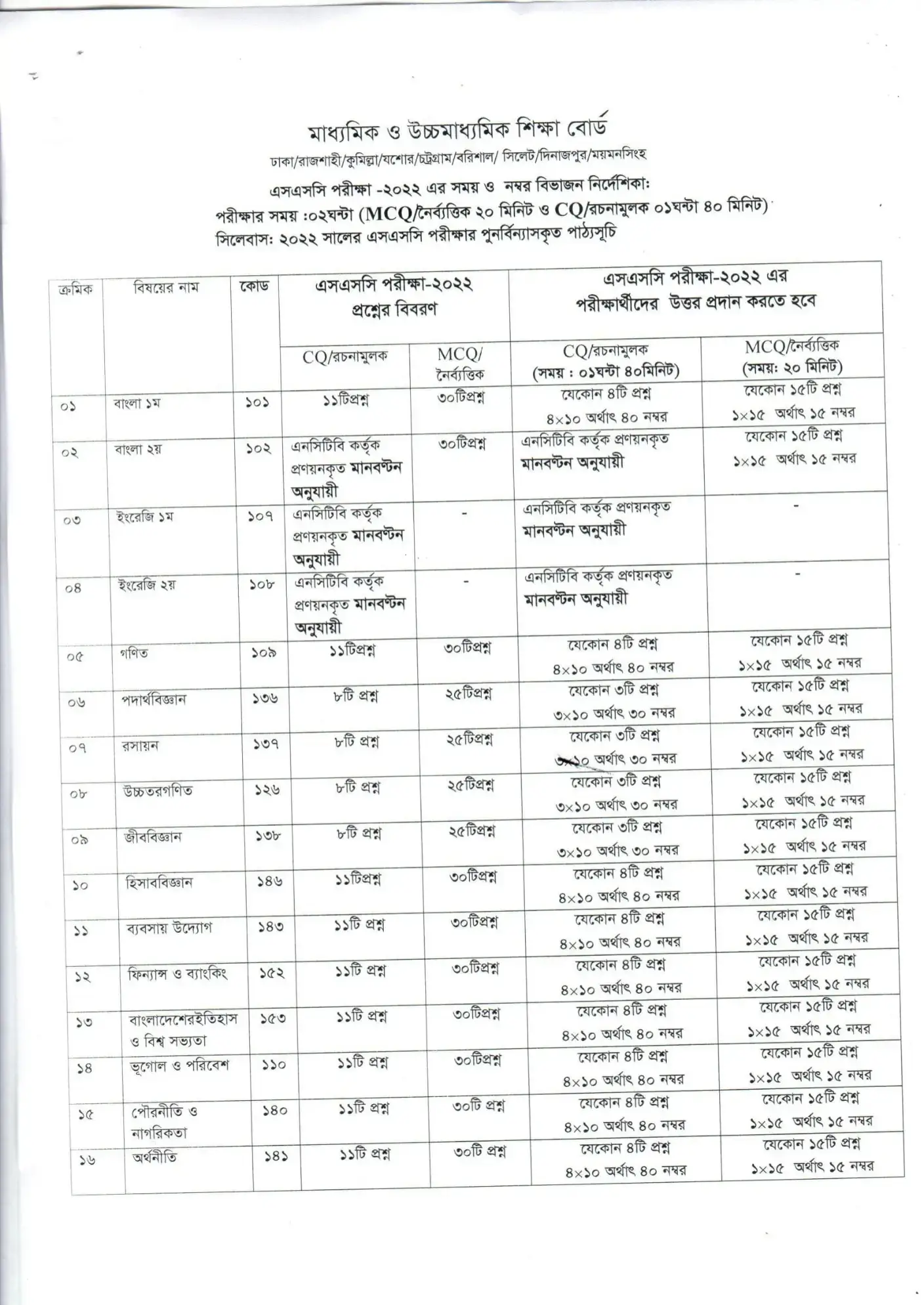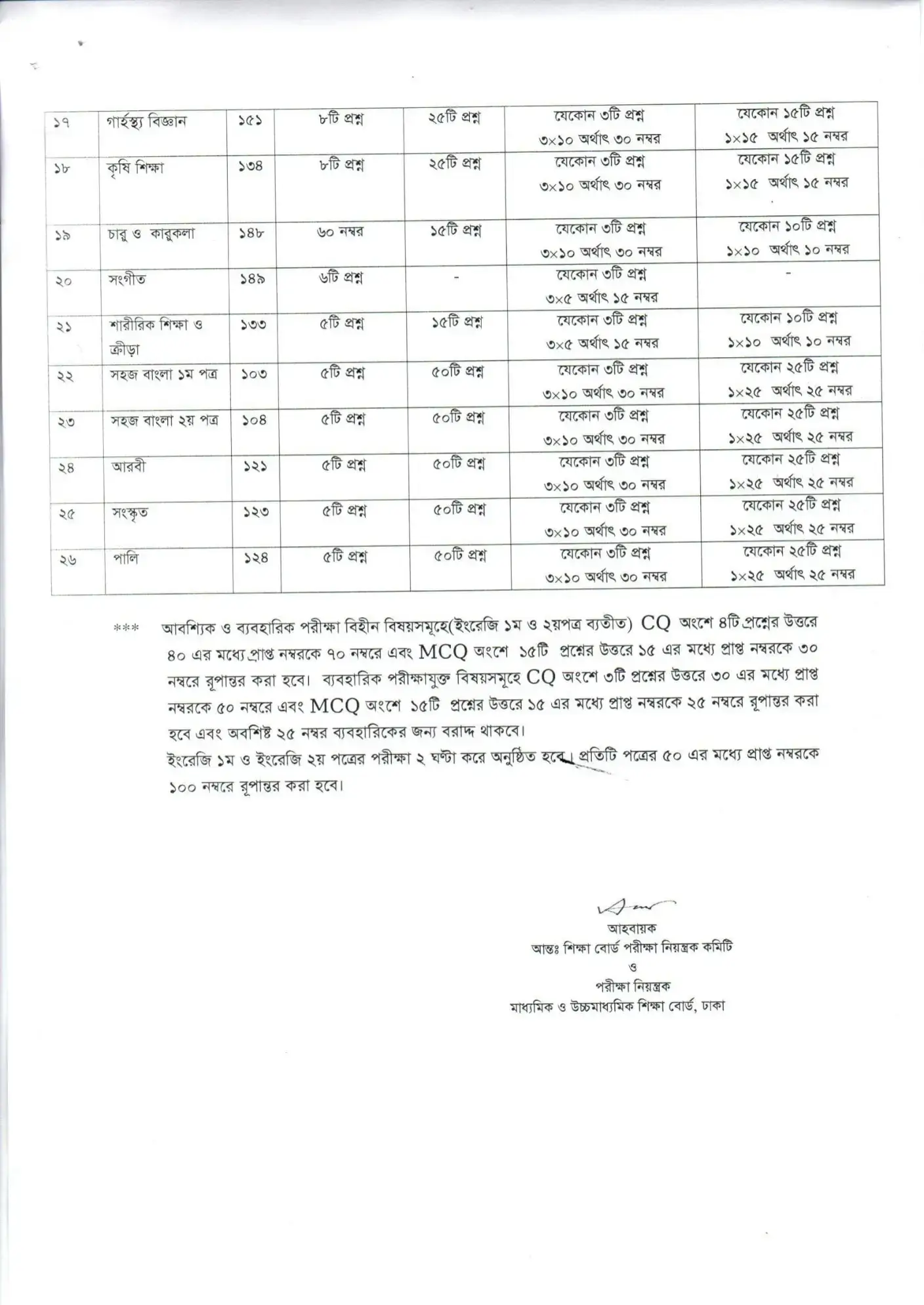 If you have any questions or queries related to this job post, feel free to ask us using the comment box. We are looking forward to helping you with our Facebook Group.
Share this job opportunity with friends and family: