Today's software companies operate on several business models. They often produce a wide variety of products based on customer demand or market conditions. We share today the top 10 software companies in Bangladesh.
Nowadays, most companies have started using app-making solutions to meet their specific needs. However, the trend of change has also affected the companies in Bangladesh. This article will cover a list of Bangladesh's top 10 software companies.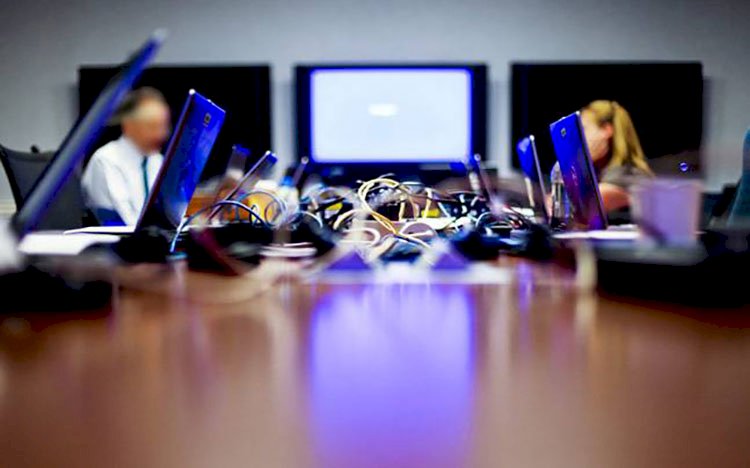 Dream71 Bangladesh Ltd
Dream71 Bangladesh Ltd. is one of the software companies. Their main goal is to develop mobile applications, software, and games. In a short time, they have been able to attract the attention of the local market and the international market.
Their innovative work with A2I, textbook-based scientific game development, is considered a milestone in the field of education in Bangladesh. They also have the legal patent to create their first dynamic cricket-related app. In addition to all these things, they have shown significant success in developing many more unique apps and games for many organizations. A substantial part of Dream71 Bangladesh Limited has spread its wings in the local market and the international arena. It has global shares from different parts of the world.
Tiger IT Bangladesh
Tiger IT has contributed to the country's IT sector for over 10 years. He has extensive experience in creating numerous government projects and numerous apps and games. They are one of the leading software companies in the country for installing Biometrics Systems and Automated Fingerprint Identification Systems (AFIS). They are one of the few organizations developing a NIST certified AFIS worldwide and the first among South Asian countries.
Magnito Digital
Magnito Digital is the leading digital agency in Bangladesh. They have worked with the most prominent clients in Bangladesh and created leading brands in the digital space. Their strength is developing digital content to connect with the right audience. Magneto Digital won gold in the 'Rest of South Asia' category as 'Campaign Asia-Pacific: Digital Agency of the Year 2015'.
NewCred
NewsCred aims to make marketing better for everyone. As the leading content marketing software, NewsCred provides the world's most ambitious brands – Pepsi, Visa, Dell, ConAgra, Hewlett Packard, and more – with the best solutions for content creation, marketing management, cross-channel publishing, and measurement. Every day, marketers rely on NewsCred to orchestrate their marketing across channels, collaborate with global teams, create brand awareness, and drive sales.
Southtech Limited
Southtech Limited is one of Bangladesh's largest ISO 9001: 2008 certified (by URS, UK) and SEI-CMMI L-3 appraisal (by KPMG) software companies. They are Microsoft's Gold Certified Partner and Oracle's Gold Partner. They were included in Dun & Bradstreet's directory of the top 500 companies in Bangladesh in 2010. Most recently, they were recognized by the prestigious APAC CIOoutlook Magazine as one of the "25 Most Promising Banking Technology Solutions Providers of 2016".
DataSoft
DataSoft is the first CMMI Level 5 software development company in Bangladesh. The Capability Maturity Model Integration (CMMI) of the Institute of Software Engineering (SEI) at Carnegie Mellon University in the United States is a well-known industry used to measure the maturity of software development processes. They are the first software company in Bangladesh to be recognized as a CMMI Level 5 software development company for its high level of maturity in software engineering capabilities and software applications.
Lead Soft
LeadSoft is a leading software development company that provides custom software development, software products, offshore software development, professional outsourcing, and software consulting. Providing ISV and SME services covering the banking sector, non-banking financial, life insurance, pharmaceuticals. Founded in 1999, Leedsoft Bangladesh Limited has provided software products and services to over 100 clients on 500+ sites in Bangladesh, Japan, Denmark, and Norway.
Workspace Infotech Limited
Workspace Infotech has a collection of talented young developers in Bangladesh who provide IT services (including software solutions, graphic design services, web development/design services, and hosting services) in Bangladesh and all over the world. It individuals with a clear vision for providing software services with higher experience in software development and project management.
Brain Station 23 Limited
Brain Station 23 Limited is a 100+ people software development company in Bangladesh, operating since 2006, providing enterprise and customized web application and mobile software development services to both local and international clients. With 90+ talented CS graduates, we serve local clients with small and medium-sized clients located in the United States, Canada, the United Kingdom, and other European countries.
Kaj Software Limited
Kaj Software Founded in 2004, Kaja Software is an award-winning custom software development company. They help enterprises and startups design, build and launch innovative products. We work with our clients as an integrated team – giving them the ability to deliver better, faster, and lower cost.
We try to find out and share with you the top 10 software companies in Bangladesh. If you think other software companies are best.  Please let us know the comments below.
Read More:
Top Insurance Companies in Bangladesh
Share this job opportunity with friends and family: